South Carolina 811 is governed by a board of directors comprised of operators and damage prevention stakeholders that are members of the association. There are 24 board members who represent the various groups designated in the South Carolina Underground Facility Damage Prevention Act §58-36-50. We are grateful for the time these folks put in to supporting damage prevention in the state of South Carolina.
South Carolina 811 Board Meeting Interest
If you are interested in being added to our email list regarding upcoming Board Meetings please fill our interest form by clicking here, or at the bottom of this page. If you have any further questions regarding our Board of Directors or the meeting schedule please contact our Board Liaison directly via email at ea_boardliaison@sc811.com.
Board
Chad Price
President
Company: Charleston Water
Board Seat: Public Water or Sewer Company
Wayne Meyer
First Vice President
Company: Dominion Energy
Board Seat: Top 6 Companies by Transmission
Mark Attaway
Second Vice President
Company: Survey and Mapping, LLC (SAM)
Board Seat: Licensed GC or Sub in the Construction Industry
Link Sargent
Secretary
Company: Fort Hill Natural Gas
Board Seat: Special Purpose District Providing Natural Gas
Tommy Harvey
Treasurer
Company: Berkeley Electric Co-op
Board Seat: Electric Co-op
Gus Chapman

Company: Dominion Energy
Board Seat: Investor-Owned Natural Gas Utility
Don Covington

Company: Marco Rural Water Company
Board Seat: Rural Water District
Marion Leaphart

Company: Infrastructure Consulting and Engineering
Board Seat: Construction of Roads & Highways
Jason Bagwell

Company: MetroConnects
Board Seat: Representatives employed by different facility operators in SC
Dan Bare

Company: Duke Energy
Board Seat: Representatives employed by different facility operators in SC
Mark Hattendorf

Company: Greenville Water
Board Seat: Top 6 Companies by Transmission
Craig Johnson

Company: HTC
Board Seat: Representative of a Telephone Cooperative
Erik Carlson

Company: Pinnacle Construction & Directional Boring
Board Seat: Construction of Facilities
Jody Kiker

Company: Charter
Board Seat: Top 6 Companies by Transmission
Dom Schwinne

Company: Comcast
Board Seat: Top 6 Companies by Transmission
Jeff Meredith

Company: Greewood CPW
Board Seat: SC Association of Municipal Power
John Bishop

Company: Duke Energy
Board Seat: Top 6 Companies by Transmission
Rick Sotiropoulos

Company: The Greenery, Inc
Board Seat: Landscaping or Irrigation
Kevin Hisman

Company: Utiliquest, LLC
Board Seat: Facility Contract Locating
Amanda Gallagher

Company: York County Natural Gas Authority
Board Seat: Representatives employed by different facility operators in SC
Michael Barbee

Company: SC department of Transportation
Board Seat: Representative of the SC Department of Transportation
Angelo Hines

Company: AT&T
Board Seat: Top 6 Companies by Transmission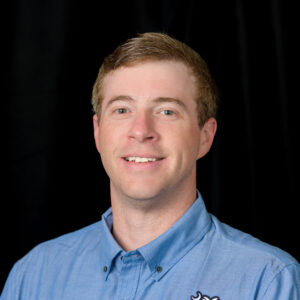 John Wienges

Company: SC Association of Counties
Board Seat: Representative from SC Association of Counties
Jeff Titus

Company: Colonial Pipeline Company
Board Seat: Transport of Hazardous Liquids